Finding the Right Hills to Die On: The Case for Theological Triage
Gavin Ortlund | Crossway, 2020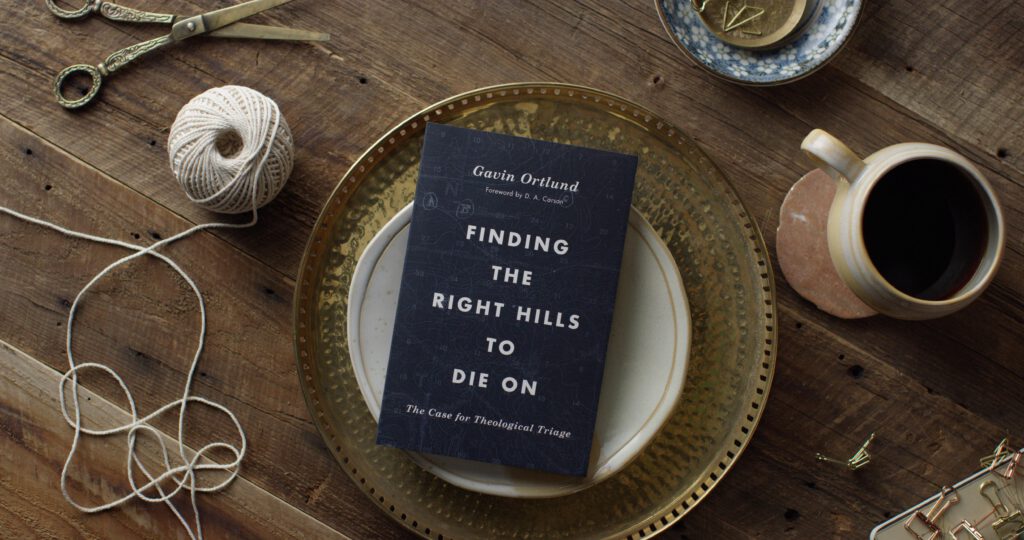 What distinguishes a doctrine or theological issue as essential? What marks a doctrine as secondary? Or trivial? Surely, even when we insist on the importance of truth, not all doctrines are worth the same energy and time and attention.
To answer this question, Gavin Ortlund provides wise and mature assistance in developing a four-tier system of theological triage: which doctrines are essential to the gospel, which are urgent to the health and ministry of the church, which are important, and which are unimportant. Rather than simply provide a listing under each category, he recognizes nuance and context, and leads his reader to thoughtful consideration in assessing the importance of any issue.
Where do we draw a line between fellowship and cooperation, and separation? Ortlund provides wise counsel and practical examples at each level of theological triage. Courage and conviction are necessary at times. On different issues, or at other times, wisdom and balance may be more appropriate. Or circumspection and restraint may be needed.
Ortlund emphasizes two characteristics that should always mark differences of conviction and understanding: unity and humility. Ortlund is eager to maintain the unity of Christ's church, but not at any price. And when there are determined differences, humility should mark our attitudes. These concerns mark this book as essential reading for all thoughtful people. Ortlund is honest, tactful, and gracious throughout. His book is a lucid example of how we can pursue and preserve truth, and conduct ourselves with humility and dignity.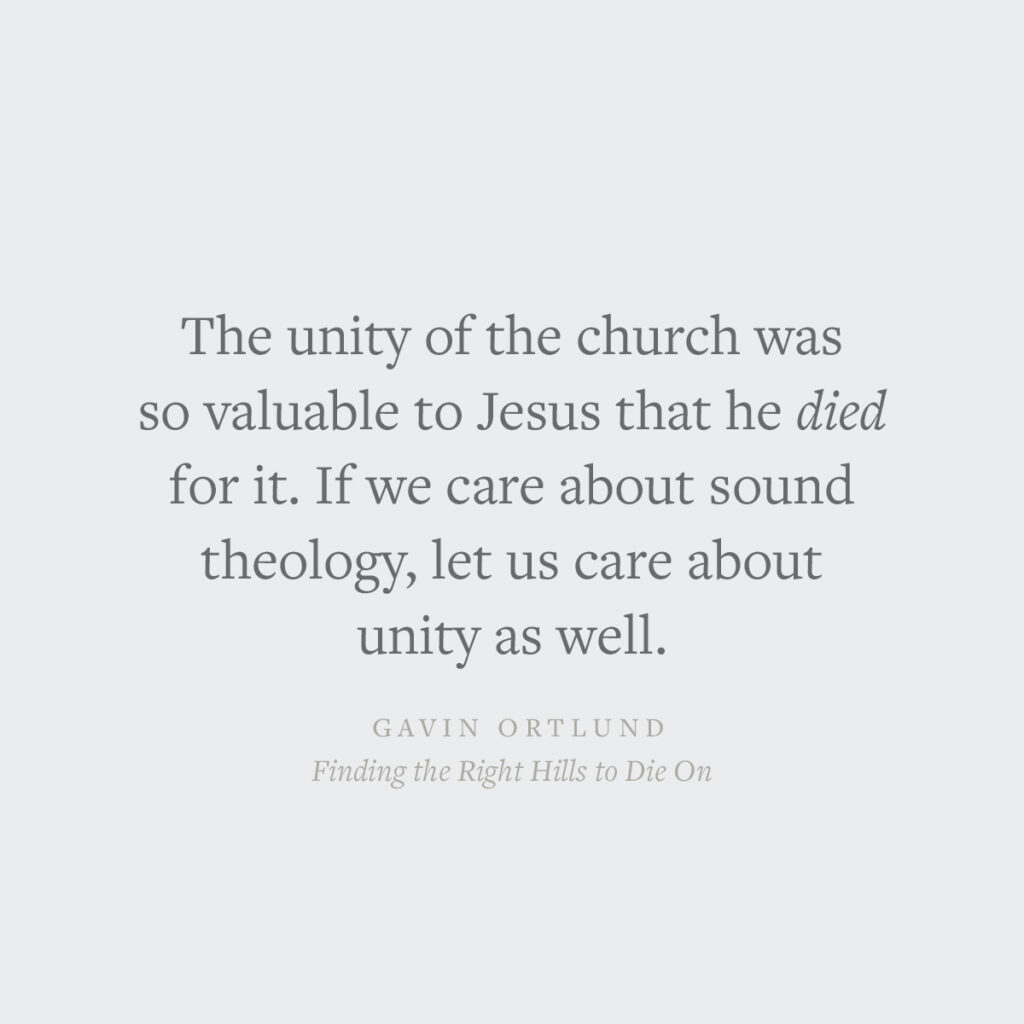 Thank you to Crossway for providing a complimentary copy of this book through the Blog Review Program.