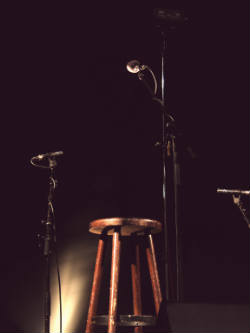 Sharing music is a good thing…
This blog title is borrowed from something that Kevin Twit said. He was describing hymns that combined great, biblical texts with life centred on God. The Indelible Grace website features the story of Kevin and Indelible Grace on the main page right now with commentary, interviews, and some very moving video of the sold-out Ryman concert in Nashville in 2010. IG has popularized old, classic, God-centred, gospel-centred hymns updated with tunes and arrangements by Belmont University students. These students and former students have captured the force and emotion of the words to hymns like "Arise, my soul, arise" or "O love that will not let me go" with their musical gifts. I simply left the stream running and turned it up the sound on my computer and had a wonderful day working at home (lucky me!).
Kevin Twit and Indelible Grace have started something beautiful. If this is new to you, I cannot urge you strongly enough to listen to what they are doing.
This is not isolated in God's church. Songwriters like Dave Ward are writing moving, God-honouring hymns like "There is no sin that I have done" or Jamie Barnes with "Dark Stranger and "Approach, my soul, the mercy seat" – just to name a couple. (Dark Stranger is not going to be used for congregational singing much, but what a great song!)
Expand your horizons. There are artists writing and singing and arranging truly worshipful music for God's church. When we find them, support them, encourage them, worship with them.