Baptism and Communion are signs and seals of God's grace to his people. If you have wondered what that means, or even if you do have some idea of it, you can profit remarkably by reading Tim Chester's book, Truth We Can Touch. Chester does an excellent job of joyfully examining these life-changing gifts from God.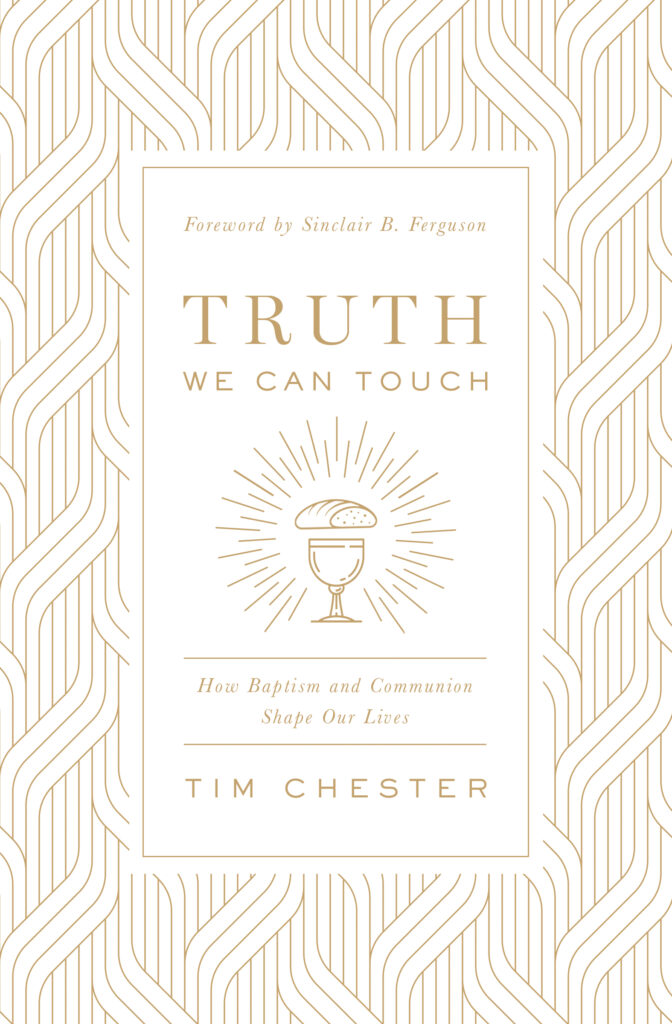 Chester provides a clear view of the sacraments from a Reformed understanding. He provides a thoroughly biblical development of the sacraments, making use of both Old and New Testaments. And he distinguishes the Reformed view from Roman Catholic, Lutheran, and Zwinglian notions.
Chester alludes to his credobaptist position, but writes to a wider Reformed audience. (As a paedobaptist believer, I found myself agreeing and benefitting from him throughout the book. Sinclair Ferguson contributes the foreward!)
I appreciated the emphasis on the sacraments as life-changing gifts, given by the trinitarian God, emphasizing the spiritual reality of the work of the Holy Spirit. Chester writes as a pastor, with a deep theological perception, and an obvious love and joy in his subject matter.
This book should be used widely. I highly recommend Truth We Can Touch.
Thank you to Crossway for providing a complimentary copy of this book through the Blog Review Program.